It's time for another recipe! First, the recipe for my honey garlic challah. Then, me blathering onward about my occasionally questionable culinary capabilities and the memories this particular bread holds for me.
2 packages (5 teaspoons) active dry yeast
1 cup warm water (105° to 115°F)
1/2 cup sugar
3 eggs
5-6 cups all-purpose flour
2 tablespoons honey
four cloves of garlic, finely minced
2 teaspoons garlic powder
2 teaspoons salt
1 stick unsalted butter, room temp
1 egg, beaten, for glaze
poppy seeds for top garnish
The Way of Preparing

If you have a stand mixer, use it and the dough hook.
Dissolve the yeast in the warm water and let stand until foamy. This should take about 5 min.
Then add the honey, salt, butter, eggs, sugar, and four and a half cups of the flour.
On low speed, knead on low for 5-7 minutes and work in a half cup of the remaining flour. Place the bowl on the mixer, attach the dough hook and knead
It will be a little sticky before kneading, but it's fine. Take the dough out of the bowl and on a generously floured surface, knead for 3-5 minutes.
Form into a ball and leave to rise until doubled somewhere warm and draft-free. I usually use the oven if not in use. It should take about two hours.
Divide into however many equal parts you need for your braid. I do a four strand braid, so mine is into fourths.
Once braided, place on your pan and cover with a towel; let rise for at least forty minutes, more likely an hour.
Brush the braid with beaten egg and sprinkle poppy seeds over top. You can also insert extra garlic cloves into the nooks of the braid for extra flavor.
Bake for 30-35 minutes in the lower rack of a 350° oven or until brown and hollow sounding when knocked on.
Cool completely and enjoy!


Notes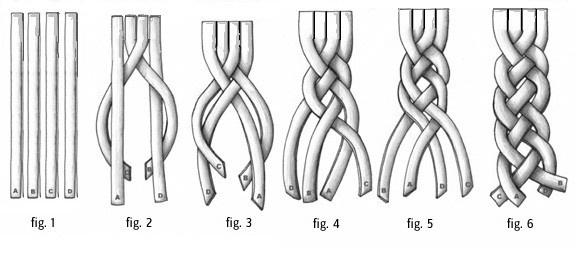 Memories. This one has some serious memories attached to it as well. I'm posting this one today for my little brother, Batman, whose birthday it is. Joyous gestation escape anniversary, little brother!
As I was born Jewish, though I'm definitely more "ish" than Jewish these days, challah has a special significance all it's own!
Did you try it? Do you have any favorite recipes that your family is constantly hounding you for? What do you think of this challah?