Here we go, folks!
Quick recap: for me, May of 2020 is all about self-love. I'm really capable of getting down on myself, so I'm trying to be kinder and embrace a more self-focused positive attitude. It's pretty hard when you're battling Bipolar 1's super depressive swings. Each day, I'll be working from one of the prompts from Tia Harding's 32 Self-Love Journal Prompts or from The Petite Planner's 30 Days of Self-Love.
Here's today's prompt: "Five things that make me really happy are…"
Okay, okay, so I'm cheating and starting off with an easy one. Maybe cheating is the wrong word. Too many negative connotations. I'm easing into this, rather. There's some positive re-framing for ya. Vickie, my therapist, would be proud.
SO. Five things that make me really happy are:
1. The first one is material goods, I'll admit. Yarn!
This one shouldn't be a shocker for anyone that knows me well. I'm a crochet-addled weirdo. But it's not just crocheting. There's just something about the process of taking yarn and making into a functional thing from just a hunk of fibers. The finished product often makes me proud of myself. I get happy when I have a fresh skein of yarn that I can pull from, soft and probably a pretty color. I definitely have a brand preference, too: Caron Simply Soft. I have a few projects in mind, that I can't get to quite yet, that I have the yarn on my Tea and Yarn Wish List. There isn't too much on there, yarn-wise, but what there is breaks the yarn buying moratorium we have in our house right now since we still have a bookshelf and a half of unused yarn to go through. I'm working on it, though. The stay-at-home order due to COVID-19 right now (May 2020), means that I'm home even more than I already was and have the time to work on things I otherwise might let fall by the wayside.
2. This one wouldn't surprise my brothers at all: Baking is my second on the list of things that make me happy. I don't get to bake often, because diabetes and Atkins don't like my cookie recipes all that much. And I don't have Stephanie's skills in eyeballing a recipe and making it come out delicious. I'll even admit I haven't gone out of my way to bake anything but my dinner these days. But I used to love baking and sharing the results with other people. Even making savory things is awesome, like stuffed shells!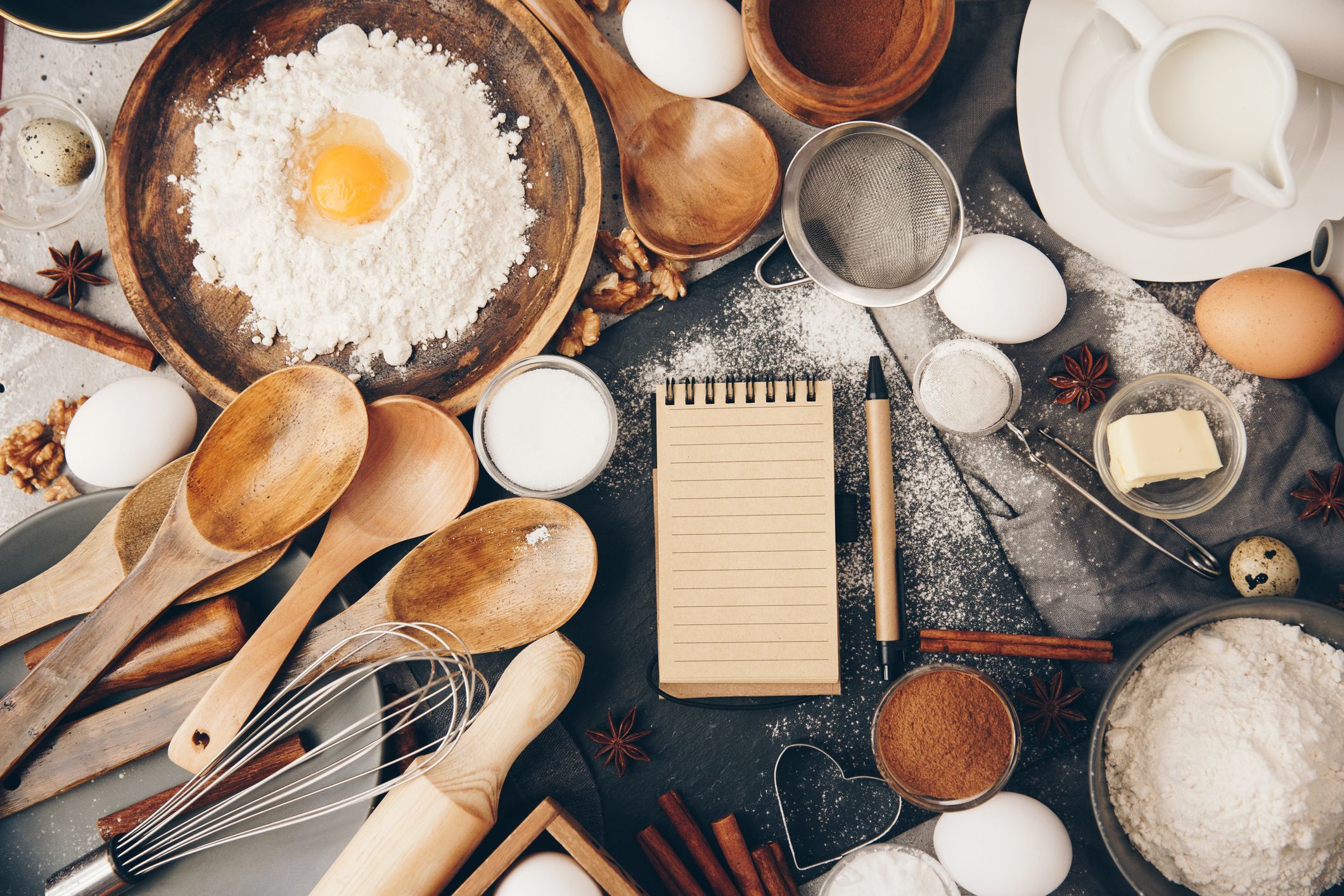 It made me happy to share something I am talented at that others can enjoy. There's just something about it, specifically making some garlic cheese challah or my infamous snickerdoodles that makes me happy. Those two recipes in particular are my favorite. Especially when I get to use a stand mixer and it whips up super quickly!
3. The next one is a little silly, but it's true nonetheless: GETTING FLOWERS makes me SO happy. I guess actually, getting plants in general makes me happy. I was sad when the lovely pothos that J got me wasn't allowed in my new office at the job I had previous to the one I have now.
Nowadays, I could probably get a small office plant and have it live somewhere on my desk. I just worry about killing them. I think that's why I love getting flowers. They are already cut, so when they die, it isn't my fault, it's just the natural progression of their life cycle. They're also really pretty and usually smell nice. Getting damask roses, or variegated-colored flowers of any kind is my favorite. My favorite flower used to be the tiger lily, but I hate how they smell and I can't have them around the cats, so now it's a type of buttercup that's beautiful, called ranunculus.
4. This one is a little odd, for those that know me, but SWIMMING makes me happy. I have a very complicated relationship with my body and therefor feel uncomfortable in most bathing suits.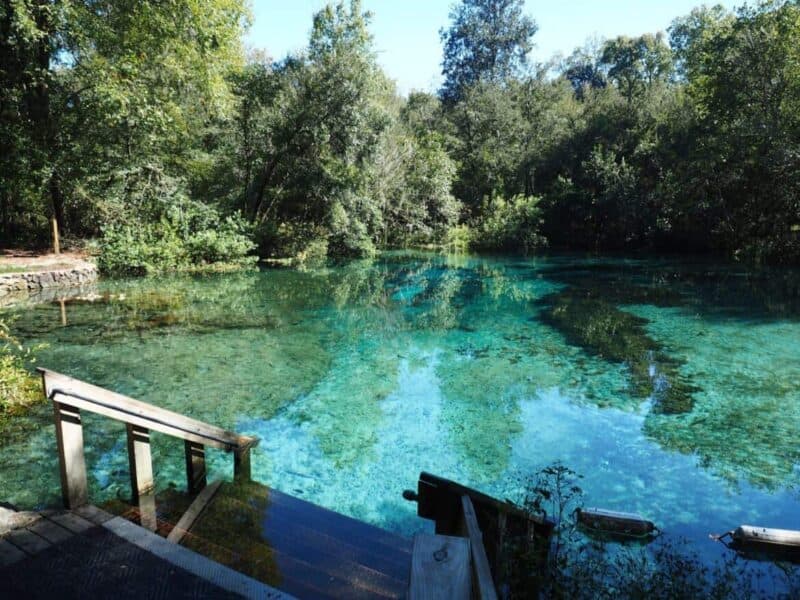 But swimming, particularly in natural springs or the ocean, is one of my favorite things to do. Perhaps because I so rarely get a chance to do so? I know I live in Florida, but I seem to dislike the beach as much as I love the ocean. Heh. My favorite so far has been Blue Spring State Park, which should be the picture to the left. Maybe I should make that my adventure goal for this year, once this whole COVID-19 madness is over. I should try to get out to a natural spring, with some friends, and go swimming. It's hours of fun for pretty much the price of parking and whatever lunch you bring with! I wonder if J and Seamripper would be down for it? We have to wait until the curve has flattened and it's safe to go out, but maybe late this summer or in early fall we'd be able to go. I'll add it to my to-do list.
5. This one, I debated on, because I wasn't sure if it would come across as hokey or not, but SPENDING TIME WITH FAMILY makes me happy. By family, I mean my chosen family, some of which I am lucky enough to be related to as well. Like the Gator side of the family, Uncle Gator, Aunt Gator, Cousins Jay and Kay, and Grandma Gator; or my brother's quickly growing branch of the family tree: Mal, Bubbles, Baby Bubble, and the soon to be born Pipsqueak! There are ones I keep in contact with digitally, like Sean Michael and Bryon, too. But chosen family is great as well, and that's a list I could go on for some time. I've built up my own little clan of support and love and awesome friends that I love burning hours with. And, of course, my cat Spock.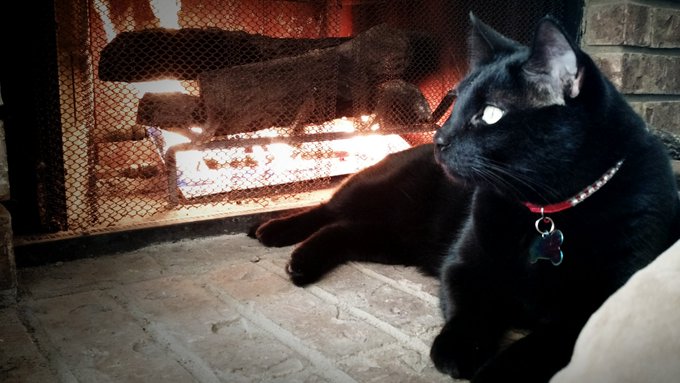 Here's a bonus one:
6. Achieving my goals. I set a pretty damn high bar for myself this year, and have been crossing things off my list with the help of others. Here's what I've done:
Finish DW's blanket before his birthday in August!
Get and keep $500 in my savings account
Go to the new Chihuly museum
Go to the Dali Museum
See three movies in theaters

Knives Out, with Linna
Little Women, with Linna
Parasite, with Cousin Kay

Get a postcard from someone
Sent at least six letters
Finish the analog book challenge
Participate in Camp NaNoWriMo
Go to a museum I haven't been to before-the new Chihuly exhibit
And that's just by May! I'm proud of the things I've accomplished and seeing eleven things of my list of twenty is pretty darn impressive. Only nine more to go! And if I don't make them all, I can say I honestly tried.
Gotta run for now.